Our self-catering cottages make for a wonderful holiday filled with all of the necessary amenities but on your own terms as you plan and enjoy your holiday exactly as you want. The quaint, self catering cottages on the Lizard allow you to experience the most of what the peninsula has to offer whilst allowing you to stay in the comfort of a lovely cottage.
Cadgewith, the famous fishing village is nearby as well as the wonderfully relaxing natural environment in the area; making the Lizard Peninsula an ideal break for families, couples or sporting fishermen looking for some of the best catches on the coast.
Cot and highchair are available if needed
Parking space for 1 car available with all cottages
This Cottage is a comfortable, well furbished, quirky single story country cottage that can sleep up to 2 very comfortably – we can also provide a put up bed if required for an additional person/child. There is one King sized bed. We only use high quality quilts so that you can close the curtains and settle down to a warm comfortable night in your cottage.
There is a large bathroom with a double shower, well equipped kitchen and comfy sofa because getting away into the peace and quiet needn't lack all of the amenities of city life. There is a garden area with table and chairs and BBQ . The cottage is open all year round so whether you fancy an idyllic Christmas break, Spring or Autumn walking holiday or a fun summer holiday, you are sure to enjoy your time at Little Trethvas.
The Cosy Cottage is an ideal getaway for couples who want to see the best of the Lizard Peninsula. Sleeping two in a double bed, the cottage comes with high quality quilts, bedding, and towels, everything you need for a perfect night in after a day exploring the picturesque local area.
There is a lovely shower room, fully equipped kitchen and comfy sofa. There is a garden area with table and chairs and BBQ allowing you to make the most of the summer or winter months and enjoy your stay in this lovely cottage.
If you would like me to book you a table at the local hostelry prior to arrival I am happy to arrange this.
A beautiful open plan cottage with extremely comfy King sized bed. 3 seater sofa positioned to enjoy the cosy Log burner to the full. Fitted kitchen with fridge, microwave, kettle and toaster.
Shower bathroom with heater. Tv and DVD player. Outside is an enclosed courtyard area with planted pots and garden furniture, fire pit/BBQ. you have a parking spot for 1 car directly outside cottage. We can supply a put you up bed or travel cot for child or infant.
Seals and basking sharks frequent these coast so keep a lookout on the cliff paths. The Cornish Chough is an elusive bird but can be seen on the cliffs. The places they can be seen are not known to many but we can give you a clue. Kestrals and Buzzards patrol the thermals over the downs and are a wonder to watch as they hover ready to swoop on their prey. The variety of butterflies are too numerous to mention but on certain costal paths all you can say is WOW.
In the evening badgers often are spotted along the lanes and in the night owls calling to each other break the silence.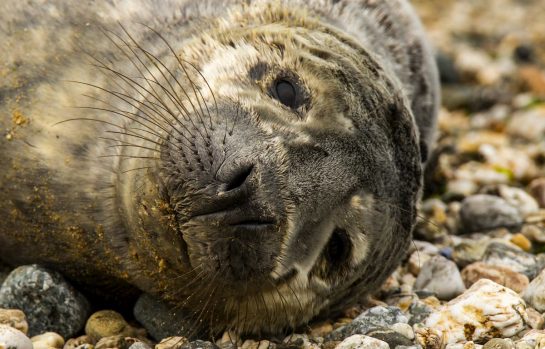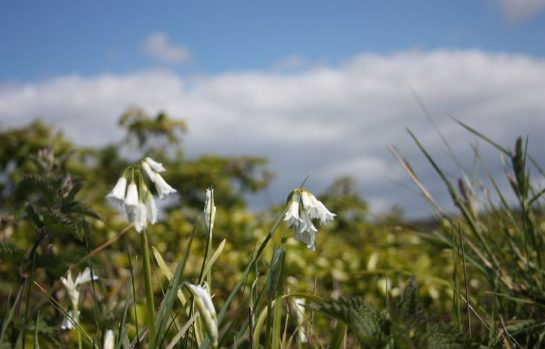 There are plants that are unique to the lizard so get your wild flower books out and spend some time on the coast path and downs and see if you can spot them. We have.
On the Lizard even the rocks under your feet are geologically dramatic. Have you ever stood at a point where the earths crust meets the earths mantle, you can in the Lizard. This would have been a HOT place to be in the distant past. The cliffs around Little Trethvas are predominantly `Serpentine` a beautiful rock with green and red flecks.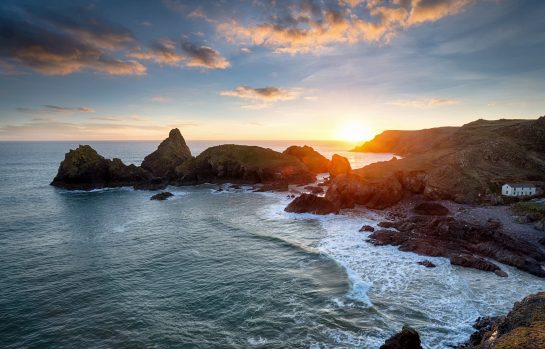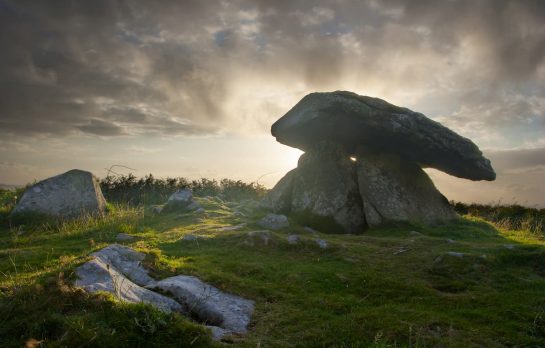 Standing stones and Quoits dot the countryside and more evidence of prehistoric man often be found in the fields, sharp egded flints and fragments of pottery. Moving on to the 19th century at Poltesco and Porthallow remains of the quarries can be explored.
Explore the echoey creeks that branch off the Helford river and used to be the haunt of smugglers – If history is your thing we have iron age settlements, barrows and of course the tin mines to visit. This area is known as 'The Menage', in Cornish this means 'Land of the Saints'; so paths dotted with Celtic crosses where early Christian pilgrims walked criss-cross the peninsular.
Remains of little chapels can often be found in the undergrowth. Iron age settlements and burial mounds are dotted all over the Lizard and of course there's the tin mines to visit and learn about Cornwall's industrial past.